Prefabricated double garage from Laumer and our MultiBase U10….
Laumer Bautechnik Ltd, a family-run medium-sized company in Massing, Lower Bavaria, is the leading manufacturer of prefabricated garages and prefabricated double garages in Southern Germany and Austria. Over 60 years of experience in the construction industry stand for innovation and quality as well as good consulting.
Prefabricated garages are prefabricated in concrete at the factory and then customized and day–to–day installed at the customer. Besides prefabricated garages or double garages made of concrete, there are also garages which are made in wooden construction.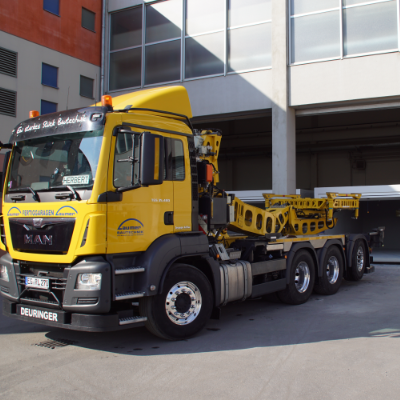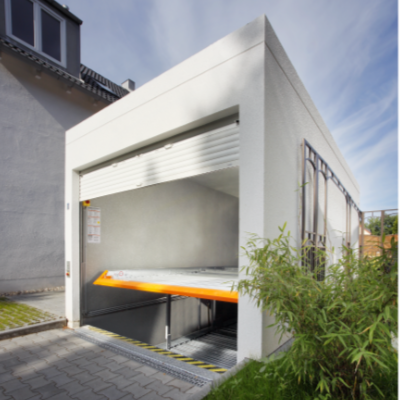 The Laumer garage programme is complemented by our underfloor parking system, the MultiBase U10:a very special parking system from KLAUS Multiparking Ltd.
The MultiBase U10 makes a vehicle disappear underground.When the system is lowered, the upper platform closes flushly and can be designed in a variety of individual ways. Alternatively you can build a carport over the upper, accessible platform.In this way, two vehicles can be parked easily, safely, and space-saving. A double garage of a very special kind.